Kodi, the open-source media center, is popular for the freedom of usage and flexibility that it offers. With its wide range of support, you can use Kodi to find virtually any movie, TV show, music, and other forms of media on almost all commonly used desktop and mobile operating systems. Besides healthy support from the open source community, there's another feature that makes Kodi highly useful and that is the ability to install officially listed as well as third-party Kodi addons and repos that bring a host of new features to Kodi's already amazing interface.
We have already published a list of the best Kodi repository you can use and in this article, we'll take a look at some of the best Kodi addons that not only open access to a plethora of movies, live TV, and other video content but also help you keep the interface clean or even install other Kodi addons directly. Here are top picks for Kodi addons that you must try to improve your viewing experience.
Note: The power of Kodi also allows users to stream pirated content. We do not condone this behavior and do not support piracy in any form. 
Best Kodi Addons to Empower Your Kodi Experience
Before we being our list of best Kodi addons, you should also learn how to install these addons that we are listing below. While the installation process is quite easy, it does involve a number of steps. We have already discussed the tutorial in a previous article. So, click on the link to read how to install Kodi add-ons, if you don't already know the process.
List of Best Kodi Addons in 2019
1. YouTube
YouTube is among the chief sources of video entertainment today and if you have Kodi installed on your PC, smartphone, TV, or any other device, you can use the unofficial YouTube client to view uploaded as well as live videos. Besides the option to search any video on YouTube, you can also check out most popular videos in your region.
The YouTube addon for Kodi also allows you to log in with your Google credentials if you want to fetch your viewing history, recommendations, or playlists. Inside the video player – which is the default for all Kodi applications, you get the options to zoom in and out on the video, seek the video, change brightness or contrast, and add subtitles among the other options. While the search results are mostly shown in a list format, you get the thumbnail and the video description on the side in the default Kodi skin.
Download
2. Exodus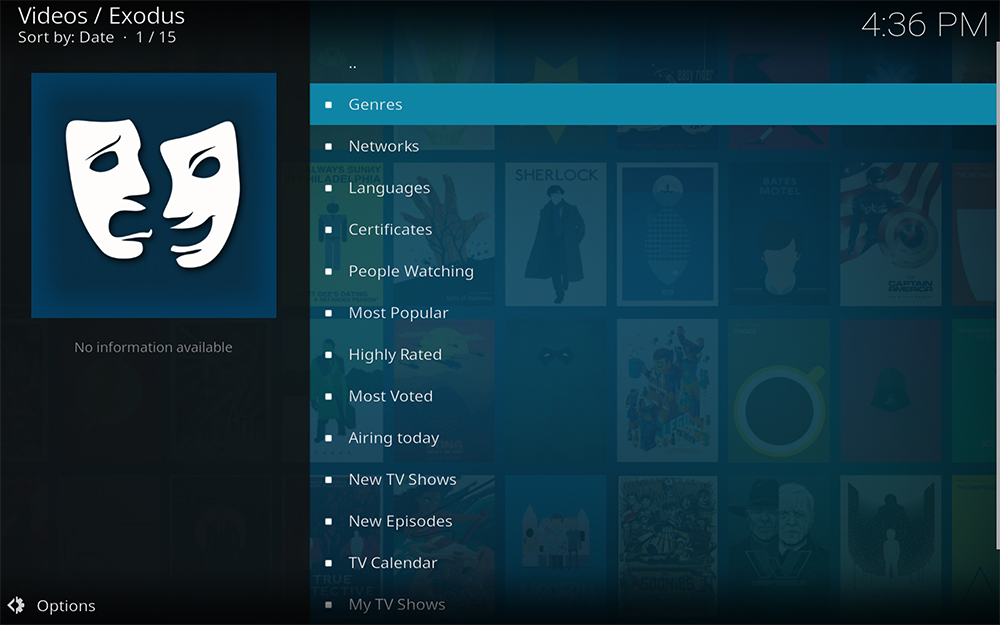 Exodus is among the most popular Kodi addons for streaming online video content such as movies and TV shows without subscribing to any service. By selecting the add-on in Kodi, you enter the simply laid out interface that allows you too either browse through the available content or search for something specific. Both movies and TV shows have been cleanly listed in form of sections based on their genre, language, production studio, and also on the basis of their popularity.
Once you select a specific episode or movie to watch, Exodus tracks all online sources streaming it and loads the content. While at first, you might have some trouble choosing the reliable servers, you should have a fair idea about which ones to use once you rely on the service enough. Inside the player, you get the same options as above.
Download
3. Magic Dragon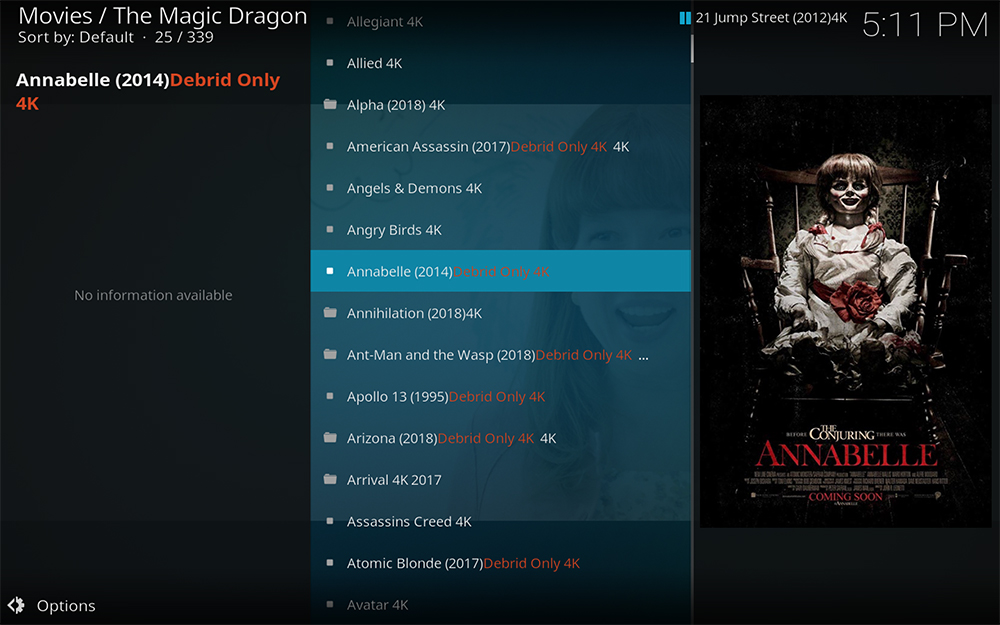 Magic Dragon is yet another Kodi add-on which offers online video streaming but it is way beyond just movies and TV shows. Magic Dragon for Kodi has a host of video content including high definition (and even 4K) movies, shows, as well as live sports and highlights, and live radio. Magic Dragon's interface might not be very compelling, especially for its choice of outdated font styles and kiddish color but all that is made up for by features like "Catch Up TV" or "Episodes Of The Day" which let you stream the latest episodes.
Likewise, you can stream the latest movies, including support for direct playback from torrents. There are many more options to be explored within the add-on and it is a must-have for any movie or SITCOM buff. You can also enjoy a variety of 3D and VR-friendly content right off the bat and all you need is a headset to enjoy these movies or videos. Once again, Magic Dragon uses the default Kodi media player.
Download
4. DeathStar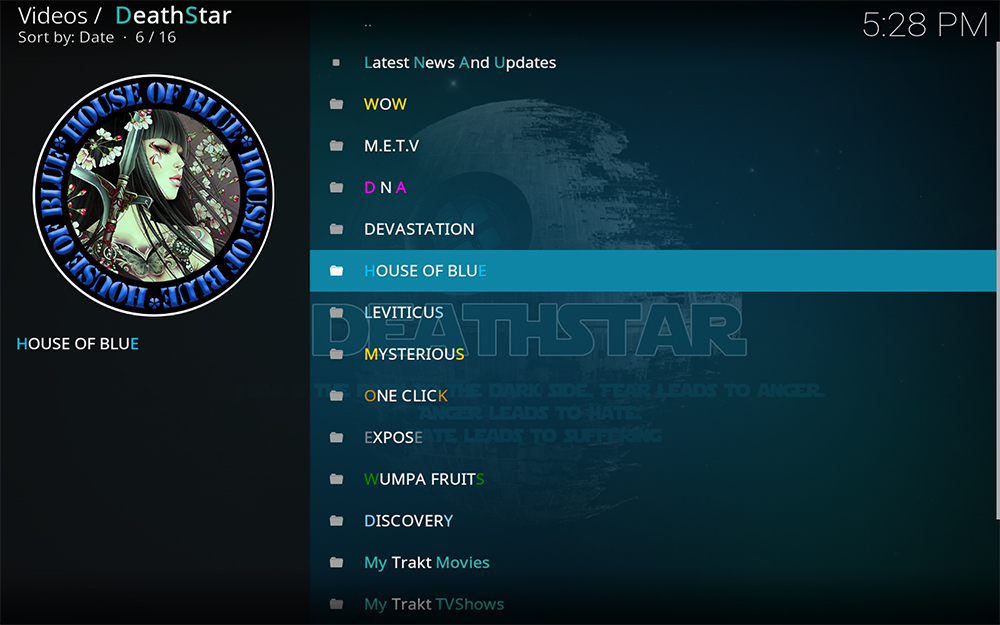 If the three options listed above have still kept you yearning, you can use another Kodi add-on that takes your viewing experience to an entirely new level. DeathStar is a library of over 35 other Kodi addons which allow you to watch movies or other video content. Each of these add-ons introduces its own unique flavor and variety. Even better, you get a search option which can search movies or TV shows from all the (currently 37) add-ons at once, making streaming on Kodi a blissful experience.
Download
5. NiteCrawler
If you're somewhat of a movie elitist and want to check out only critically acclaimed movies, NiteCrawler is one of the best Kodi addons for that job. NiteCrawler has a database of movies which have won popular awards like the Golden Globes or the Oscars. These movies are sorted in the add-on based on their popularity, the response at the box office, certifications, artists, genres, year of release etc. There is also a "Movie Mosts" option which segregates movies in categories like "Most Played", "Most Collected" with different time frames such as this year, month, week, or of "all time".
Download
6. Anime Dubbed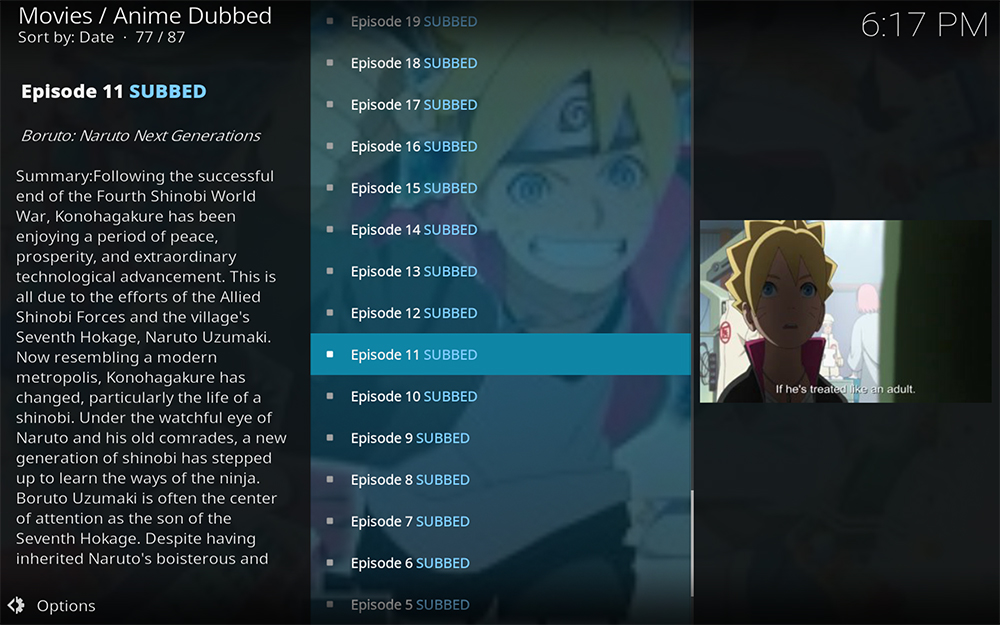 If you happen to fancy anime, there are Kodi addons specialized for letting you watch anime. Using Anime Dubbed Kodi add-on, you can find some of the common anime series like Dragon Ball, One Piece, and Boruto: Naturo Next Generations. Recent series are listed under the "Ongoing Anime" menu and while the listing might not be very appealing, you can search to find most of the popular anime.
Download
7. Netflix
Netflix has gained the reputation of being among the best over-the-top video services and if the free sources on Kodi are not sufficient – or if you want to enjoy any Netflix original series on Kodi, you can install this add-on. To begin with your Netflix experience, you'll need a Netflix account. One caveat is that to be able to browse and binge on Netflix, you'll need the latest nightly (alpha build) of Kodi 18 because Kodi 17 is not supported by the add-on.
Download
Note: You cannot stream Netflix without an official paid membership of Netflix.
8. cCloud
If you're looking for an option to watch live TV, cCloud can be a useful Kodi add-on. Inside the add-on, you'll find a large catalog of live TV or radio channels which you can watch or listen to. The channels listed in the add-on are divided into genres like entertainment, lifestyle, music etc. and to make the job easier for yourself, you can simply search the channels you want to watch. Besides channels popular in the US, you can also find certain regional channels in the "Non-English/Entertainment" section – although support from the developers might be limited.
Download
9. WatchNixtoons
If the pirate in you has grown up but the child in your heart hasn't, you might be familiar with Watch Cartoon Online – the largest online database of virtually all the cartoons and anime ever made and seen by the humankind. Using this Kodi addon, you can stream cartoons directly on your PC, smartphone, or TV set. In the WatchNixtoons (a spinoff of Watch Cartoon Online) add-on for Kodi, the interface has been divided into various sections, allowing you to easily browse through the available titles. If you don't find what you were looking for, you can perform a simple search using the dedicated option. This is one of my most used Kodi addons as I still watch a ton of cartoons.
Download
Note: if you want cartoons only suitable for kids, you may try out the KidsTube Kodi (download ZIP) add-on. However, the list of available titles is much smaller.
10. RealDebrid
If you've gotten somewhat used to watching video content on Kodi, and want to bypass the initial buffering, as well as load videos faster, you can subscribe to RealDebrid which is a paid service that accelerates download speeds. RealDebrid supports a collection of file-sharing services like 4shared, DataFilesHost, RapidGator etc. and even content streaming services like Vimeo, YouTube, and SoundCloud. Using RealDebrid, you'll be able to get more download and streaming links for video-playing Kodi addons like Exodus and even with higher resolution. Paid plans of RealDebrid start at 3 euros for 15 days, and you can sign up for the service by visiting their website.
Visit Website
11. Spotify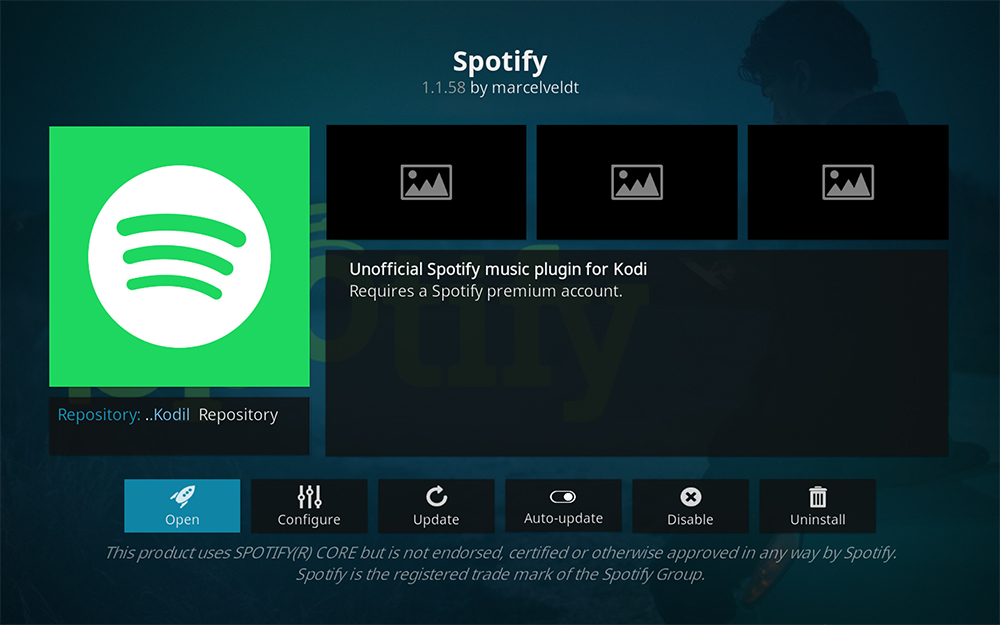 Spotify is undeniably among the most popular music streaming platforms and while there's no official support for Kodi yet, you can utilize an unofficial route to get Spotify running on your Kodi machine. Just download and install the Spotify Kodi add-on and enter your Spotify credentials using the "Configure" option on the add-on details page. Using the add-on, you can listen to your preferred music or manage your Spotify playlists.
Download
Note: You'll require a Spotify premium account to use the service. Secondly, since this is an unofficial app, we recommend you to use the app responsibly (with proper VPN) to avoid any form of suspension.
12. Listen Up!!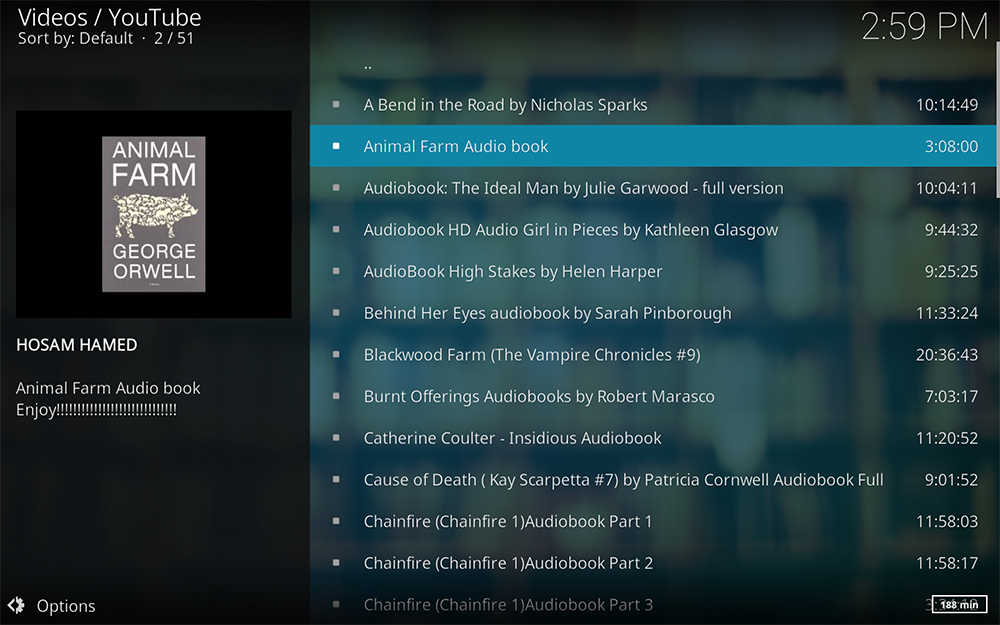 If you prefer being read to instead of reading books yourself, audiobooks are great options. With Listen Up!! Kodi add-on, you can find a score of Sci-Fi, Horror, History, Thrillers, and audiobooks from a host of other genres. The interface is intuitive and shows you a brief synopsis about the book along with the name of the author and the duration of the audiobook.
Download
13. Aptoide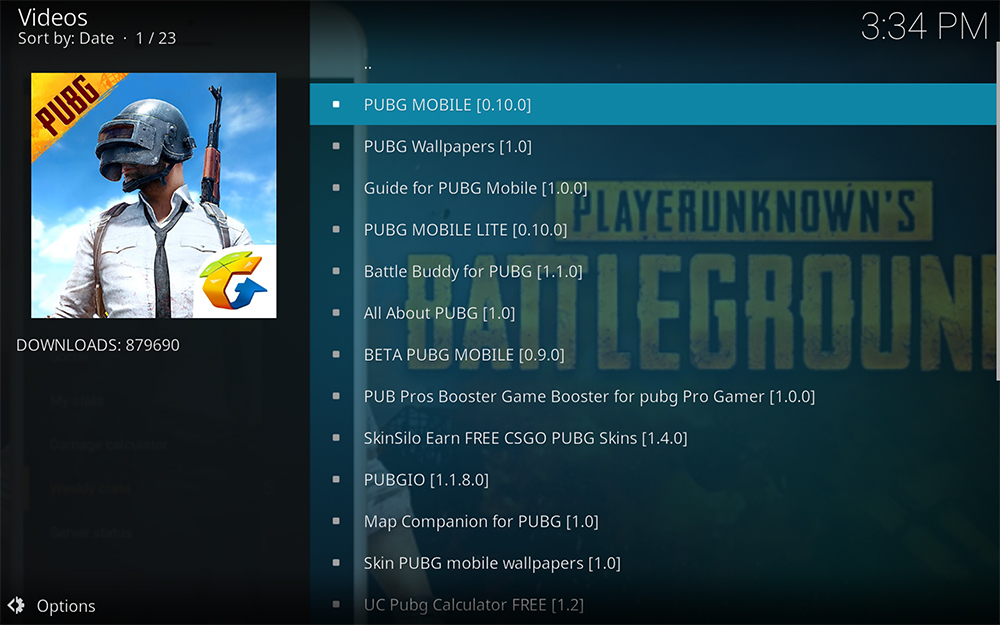 Using Kodi on an Android device, especially Android TV can be made more enjoyable by installing Aptoide, an unofficial store which lets you download and install APKs and other Android apps on your TV or other interfaces with large screens. So if you're looking to install Android apps on your Kodi device, Aptoide will be a good option. With the Aptoide store, you can sort games or applications based across various categories or even search if you don't find the required app.
Please take note that while you will be able to download APK files on any Kodi device, you can only install them if you have an Android smartphone or an Android TV box. However, you will not have any trouble installing smartphone apps on a smart TV.
Download
14. Ares Wizard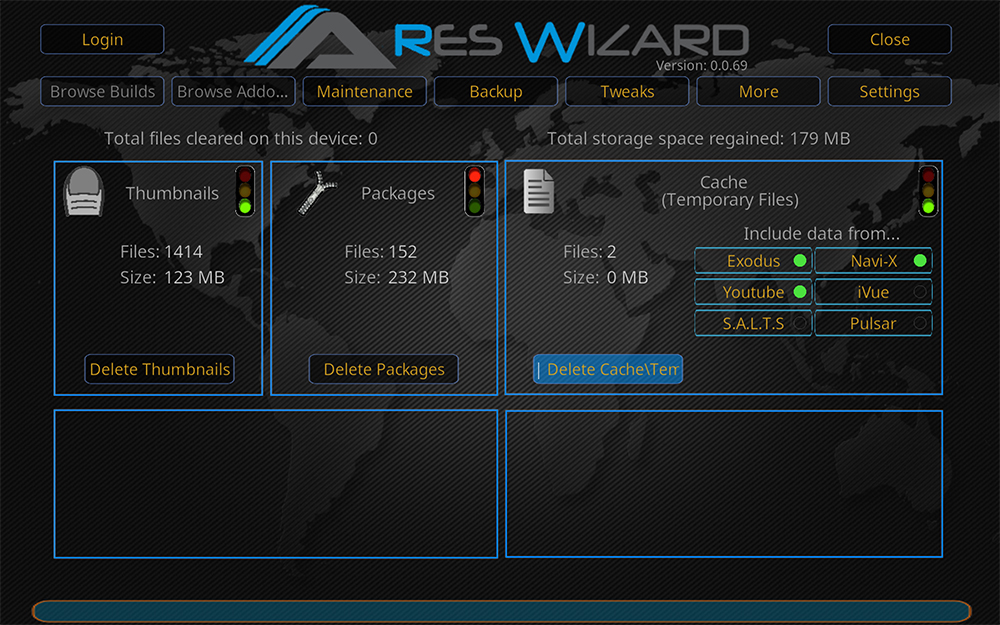 Kodi is a very useful software but with a wide range of add-ons and downloaded media, it can get bloated pretty soon. This may result in a sluggish or jittery experience and if you're running Kodi on a PC or laptop, the media player can easily eat up most of the resources. To prevent that from happening, you should use a maintenance add-on in Kodi such as Ares Wizard. With this add-on, you can delete cache and temporary files, backup and restore your settings profile, check available system RAM or internet speeds from the options available on the Kodi add-on.
Download
15. Twitch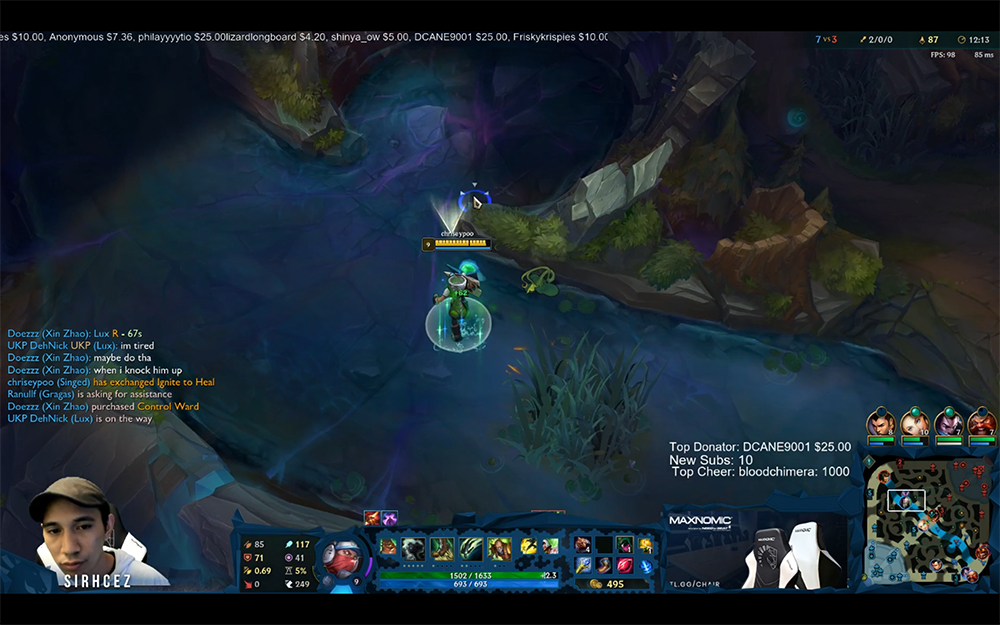 Twitch is something you must be familiar with if you like watching or streaming gameplay videos. Using the Twitch Kodi add-on, you can watch your favorite streamers or even explore new ones. Currently, there is no option to stream your own gaming sessions but if you're just on Twitch for watching live or uploaded gaming videos, the add-on will come in handy. You can either search for your preferred streamer or even browse by game.
Download
16. OpenVPN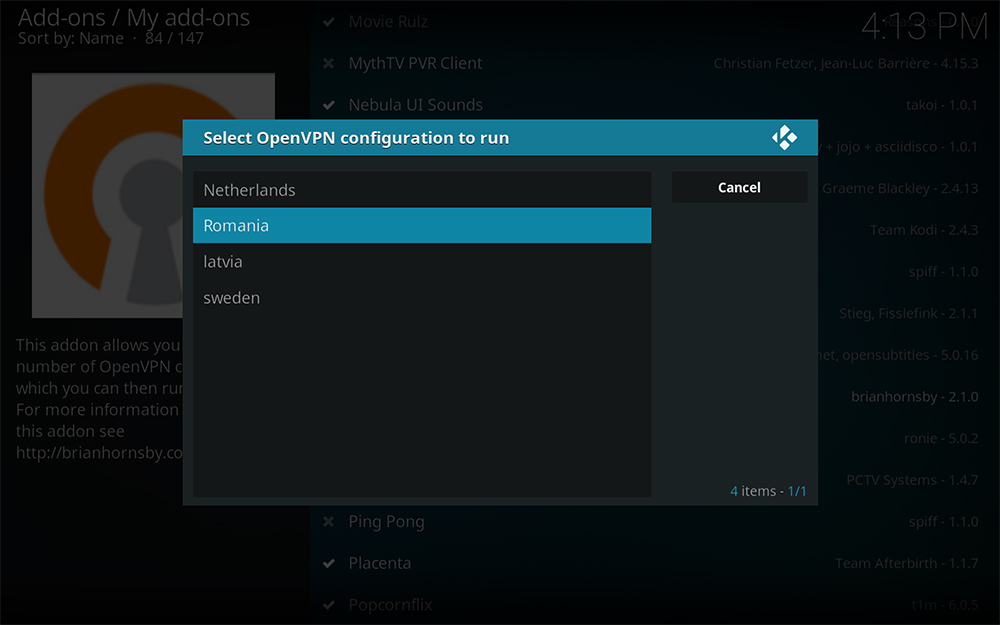 While Kodi itself is not illegal, the add-ons somewhat make you lean into the gray area of media right because of region restrictions or copyrights by publishers. So if you want to avoid any tussle, it is a good idea to use a VPN and hide your usage from your ISP or local authorities. A good VPN add-on for Kodi uses the open-source VPN protocol called OpenVPN. Once you install the OpenVPN, you can download and keep all OpenVPN configuration files (.OVPN) in a single folder. When you use OpenVPN, you will be asked to choose a server and you'll be connected and ready to cruise across the web without any fear of interception.
Download
17. Internet Archive Game Launcher
Kodi can also help you find and run legendary arcade games on your Kodi system using the Internet Archive Game Launcher (IAGL) Kodi add-on. In this add-on, you will find an unimaginably long list of games separated by a variety of consoles and gaming systems including the popular ones like NES, SNES, PlayStation 1, Atari, GBA, GBC etc.
To be able to play this game, you'll have to download an external emulator and choose it as the default option by going to the "Configure" option on the add-on page. We recommend using RetroArch (free download) which is present on a variety of operating systems such as Windows, Mac, Android, iOS, Linux, and even Raspberry Pi. With RetroArch, you can play these classic games on almost any device you must be using to run Kodi. I used this tutorial to set up RetroArch on my MacBook.
Download
18. ROM Collection Browser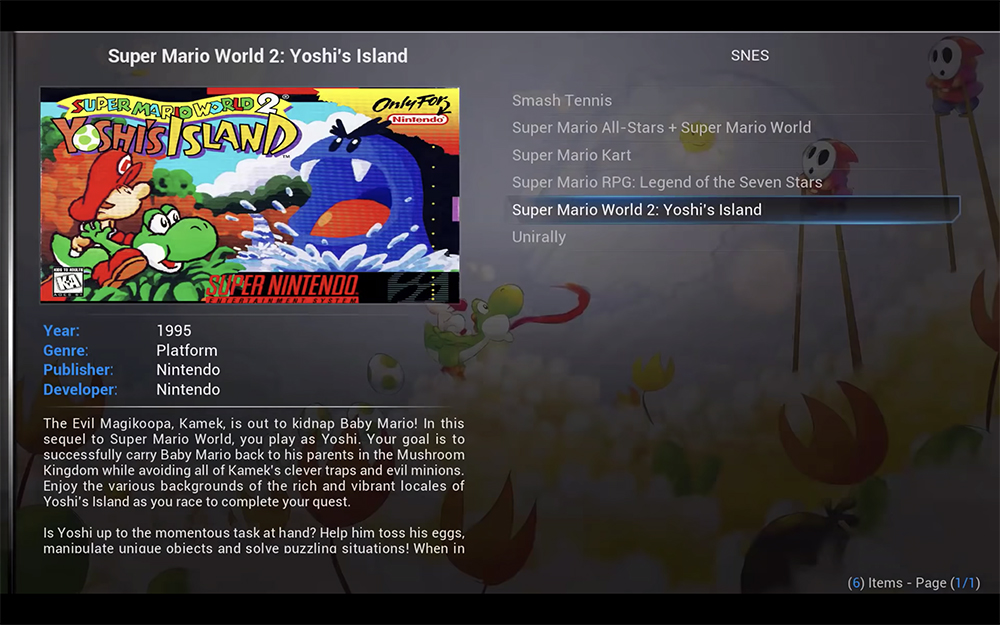 Just like IAGL, this add-on helps you play retro games on your Kodi. Using the ROM Collection Browser Add-on, you can launch games by assigning the default emulator and the location where you've saved the game ROMs. Unfortunately, this add-on will not let you download games like IAGL but its interface lets you manage all of the available games with greater ease.
Download
19. Yahoo! Weather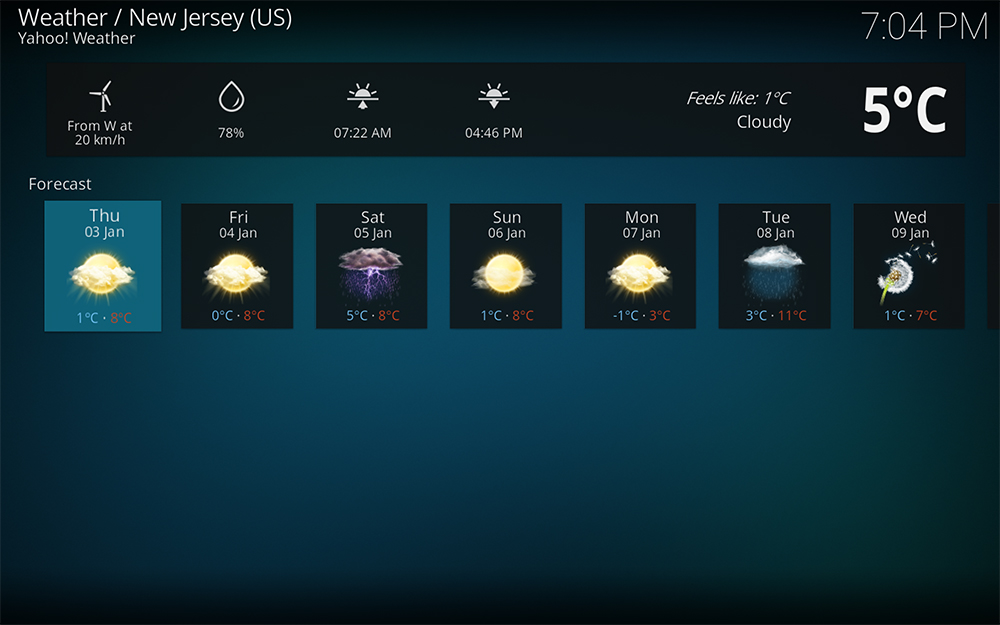 If you've already gone through our list of top Kodi tips and tricks you can keep a tab of weather by choosing a weather add-on. The Yahoo! Weather add-on is among the most informative and actively supported weather add-on that you can use in Kodi. You can set up multiple locations and even enable the weather information to be displayed beneath the watch on all pages of the Kodi menu.
Download
20. Indigo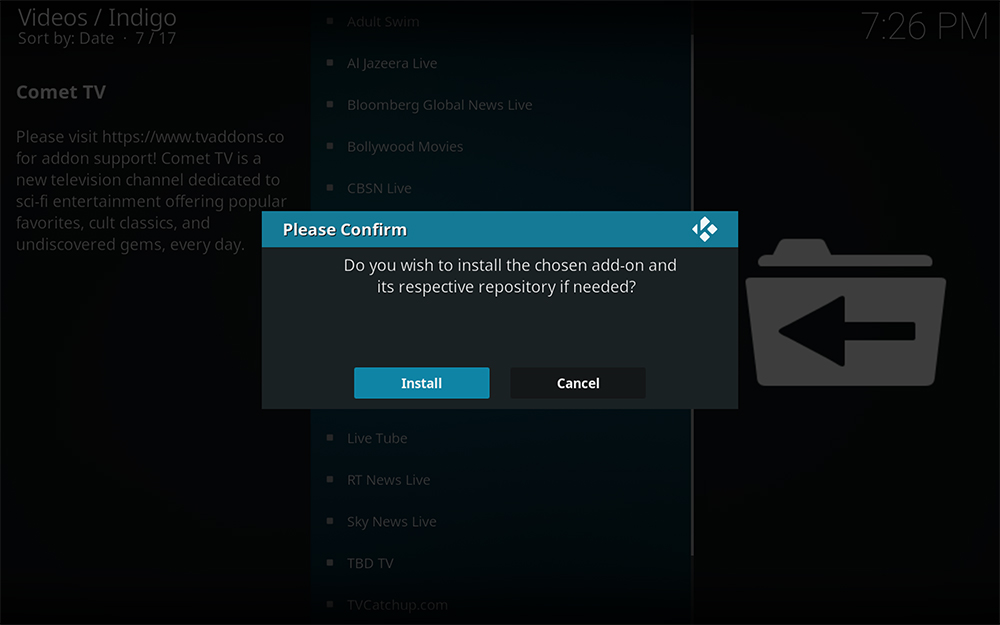 By now, you must have been very well acquainted with Kodi and Kodi addons and if you're ready to explore more, Indigo will help you find and install new add-ons without exiting the Kodi interface. Just select the add-on you want to install by hitting "Install" and the add-on will be downloaded and installed. Kodi will prompt you to restart the application but you can do it just once after you're done installing all the add-ons. Similar to the Ares Wizard, you can also clean up cache or thumbnails to make up space on your Kodi device, or even factory reset your Kodi.
Download 
21. Maverick TV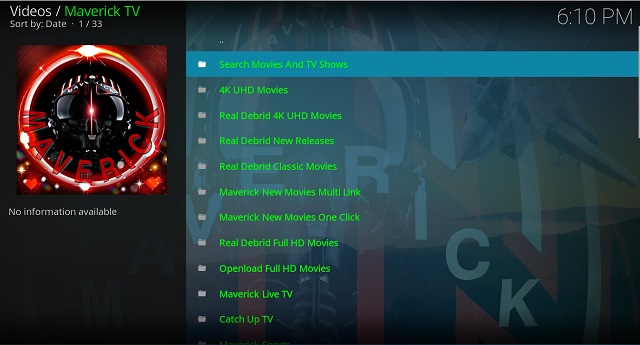 Maverick TV is one of the best add-on for movies you can find on Kodi. It runs without any buffering or quality issue and also has the largest library of movies. The library of content is so huge that it's simply impossible to manually navigate through the content. To make things easier, Maverick TV has a helpful search bar and separate folders of movies divided into various categories. If you love watching movies on Kodi, you are going to enjoy the Maverick TV Kodi addon a lot.
Download
2. BBC iPlayer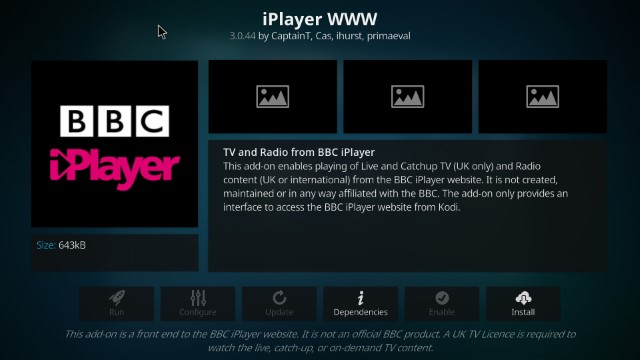 BBC iPlayer is one of my most favorite Kodi addons on this list as I enjoy BBC content a lot. The addon not only let you access movies playing on BBC but also gives you access to all the documentaries that they produce, something that I thoroughly enjoy. Do note that if you are living outside UK you will need to use a VPN to spoof your location before you can enjoy the content on this addon. Fortunantely, there are tons of free Kodi VPNs out there which can help you do that.
To install BBC iPlayer, launch Kodi and the go to Addon -> Download Addon -> Video Addons and select and install "iPlayer WWW" addon. 
23. OpenSubtitles.org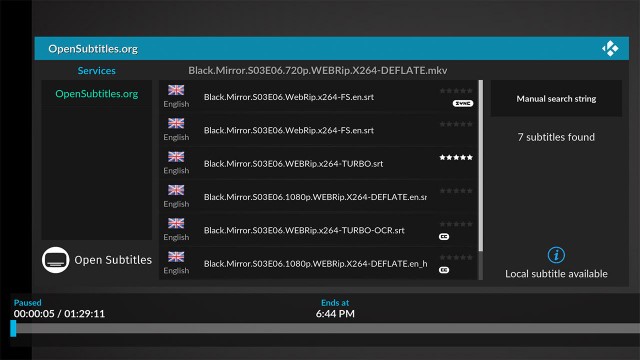 If you are not a native English speaker, you might find it hard to follow what's going on in a movie or TV show. If that's the case, I suggest that you use this Kodi addon which will automatically add subtitles to the content that you are watching. Since the subtitles are sourced from Opensubtitles, the quality is quite good. If you're not a fan of OpenSubtitles or cannot find what you need there, there are various other official subtitle add-ons including odnapisi, Subscene, Titlovi, Divxplanet, and more to choose from.
Download
24. CU LRC Lyrics
CU LRC Lyrics is the official lyrics script for Kodi. It does exactly what you think it does, and if you want lyrics with your music, it's essential. It supports both regular and LRC lyrics, and it can search synchronized/un-synchronized lyrics that are embedded as well as those from files, or scrape them from third-party sources.
Download
25. TV Guide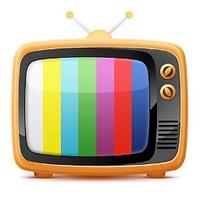 Since it's very likely you'll use Kodi to stream live television, it makes sense to have a TV guide. It saves you from switching between channels all day, as well as switching away from Kodi. Named for its function, TV Guide is an add-on that gives you an overview of what's currently on TV. It is one of those small and nifty Kodi addons which can save you a ton of time when selecting what you want to watch.
Download
SEE ALSO: 20 Amazing Kodi Tips and Tricks to Boost Your Experience in 2019
Master Kodi With These Awesome Kodi Addons
Kodi offers a powerful and customizable multimedia experience and you can enhance it further by using add-ons. Whether it is to play retro games, clean up your Kodi, choose from a huge list of movies, TV shows, cartoons, or anime, or just listen to audiobooks, add-ons can really boost your overall media center experience in Kodi.
While we think that these are some of the best Kodi add-ons that you must have and use, the list doesn't end there and you can explore more add-ons as you get to learn Kodi more. Do you think we should include some other Kodi add-ons in this list? Tell us in the comments below.