3 Vivo phones that we could see launch in South Africa in 2020
Chinese smartphone maker Vivo will launch its initial dual device onslaught in South Africa on 7 December. With the aid of Vodacom, the phones will target the mid-to-low echelon of the smartphone segment.
It's an important market to conquer, sure, but Vivo doesn't just have budget device.
The company has constantly pushed the boundaries, to often ridiculous degrees, of smartphone design and features.
So while the Vivo Y11 and Y91C are perhaps necessary as stepping stones, the big splash will come from the company's other phones.
Here are five we'd love to see hit South Africa in 2020.
Vivo U3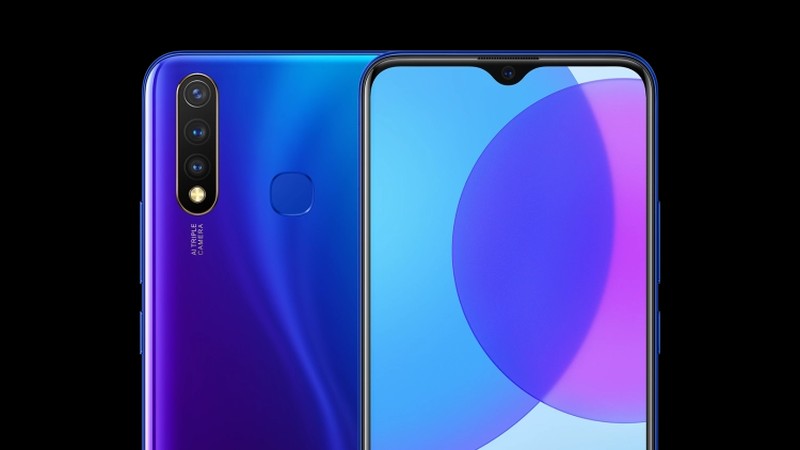 As budget devices go, the U3 is a sterling example of what users should be getting for their money in South Africa.
For the equivalent of $140 in China, the Vivo U3 features a Snapdragon 675 chipset, a 6.53-inch 2340×1080 display, a 16MP selfie camera and 4GB of RAM. It also has 64GB of internal storage, a 5000mAh battery, and a headphone jack.
Vivo V17 Pro
The V17 Pro looks like a device that's far too small for the number of camera holes on it. At the rear, there are four in total, including a 48MP primary sensor, 13MP telephoto, 8MP wide-angle, and a 2MP depth sensor.
Up front, and mounted on a pop-up slider, there's a 32MP sensor alongside an 8MP for ultrawide selfies.
This does make it quite heavy (just over 200 grams) but means all 6.44-inches of its AMOLED display is uninterrupted.
It's also powered by a Snapdragon 675 chipset, with 8GB of RAM and 128GB of internal storage.
And while there's no microSD card slot, there is a headphone jack as well as a 4100mAh battery and under-display fingerprint sensor.
All this for the equivalent of under R6000.
Vivo Nex 3 5G
The current flagship of Vivo's range is a bit of a monster.
Some won't like its waterfall display, or its pop-up camera slider, but it does exude a degree of style that few others in the company's range can match.
Should Vivo launch a flagship with 5G support in South Africa next year, it'll likely be this little number of its successor.
It sports a 6.9-inch SAMOLED display with 2256×1080 resolution with HDR 10 support.
Internally, it's powered by the Snapdragon 855+ chipset — the most powerful piece of silicon you can use in an Android device in 2019 — with a possible 12GB of RAM and 256GB of internal storage.
UFS 3.0 also means incredibly swift storage, while the company ditched the microSD card slot once more. Bit of a disappointing move, especially considering its camera options.
Up front, there's a 16MP selfie camera which rises alongside a 3.5mm headphone jack. Around the back, a 64MP camera sensor is mounted behind a f/1.8 aperture lens. Alongside that there are two 13MP sensors, one mated to a telephoto lens and another for ultrawide photography.
An optical under-display fingerprint sensor also features, while a 4500mAh battery charges via a 44W fast charging system.
It's not what we'd call cheap though. In China, the Vivo Nex 3 5G retails for just under R12 000.
Feature image: the Vivo Nex 3 5G by Andy Walker/Memeburn