7 Tactics for Building a Valuable and Memorable Brand
Price alone is never a reason for a customer to purchase a product. 
Instead, their purchase is rooted in beliefs they hold for a particular brand; that belief could be social, political, religious, or anything else. 
More and more consumers are making a belief-driven purchase; they will either prefer your brand to others, avoid it, switch it, or boycott it based on their personal convictions. 
Not delivering a valuable and memorable brand that matches your consumer's belief is going to make your brand vulnerable to even the tiniest of storms and easily forgettable as well.
Irrespective of the fact whether your brand offers the highest of quality or the cheapest of prices, the above stands true. 
Therefore, it is highly essential that you work toward creating a brand that can withstand whatever comes it's way — be it the mightiest of the catastrophes. 
So here are a few tips that can help you achieve just that.
1 – The Key: Customer-Centricity
The key to opening the door to a valuable brand is customer-centricity. 
Whatever decisions you make, they should be around your customers. 
Whatever you offer to your customers, make sure it is what they want, not what you presume they want.
Kering SA, a French luxury brand, is known as the second most sustainable company in the world. 
Its workings are entirely contingent on its three pillars, which are part of its 2025 sustainability goals. 
Those goals are to play a positive role in its impact on the planet; team up for the cause of its employees, distributors and customers and generate innovative ideas for future generations. 
Kering completely changed its digital strategy at the end of 2018 to deliver an uber-personalised customer experience. 
Via the new and simplified approach, it has a complete view of their customers. 
Moreover, its employees utilise an in-store app to check stock availability in real-time. 
The app also enables them to offer highly personalised services throughout the entire buyer journey. 
2 – Build a Cult
To do that, you will have to target a niche. 
Discover a set audience who are passionate about a specific idea, create a brand around that passion and then target your product/service to deliver on that passion, and communicate that passion via a consistent marketing strategy. 
Apple's Steve Jobs was obsessed with forging a mind connection with his customers. 
Jobs created an innovatively designed and consumer-friendly product, which, unlike Android, offers a sense of exclusivity to its followers. 
Moreover, its Apple stores provide a fantastic experience that serves as the final link to the connection between the brand and customers. 
For customers, an Apple store is that home of a good friend where they have a fun-fuelled and enjoyable experience.
Apple successfully ticks off all of the key major consumer values in terms of satisfaction elaborated in The New Rules of Marketing & PR – customisation/personalisation, the steady and instant flow of new products/services, community-like lifestyle, economical luxury, and demand for the experience.
Once you create a loyal following, your customers certainly would not worry about prices rather the details and quality. 
In fact, they would pay extra to purchase from your brand. Besides, they will also remain impervious to the machinations of your competitor. 
3 – Hang Out Where Your Customer Hang Out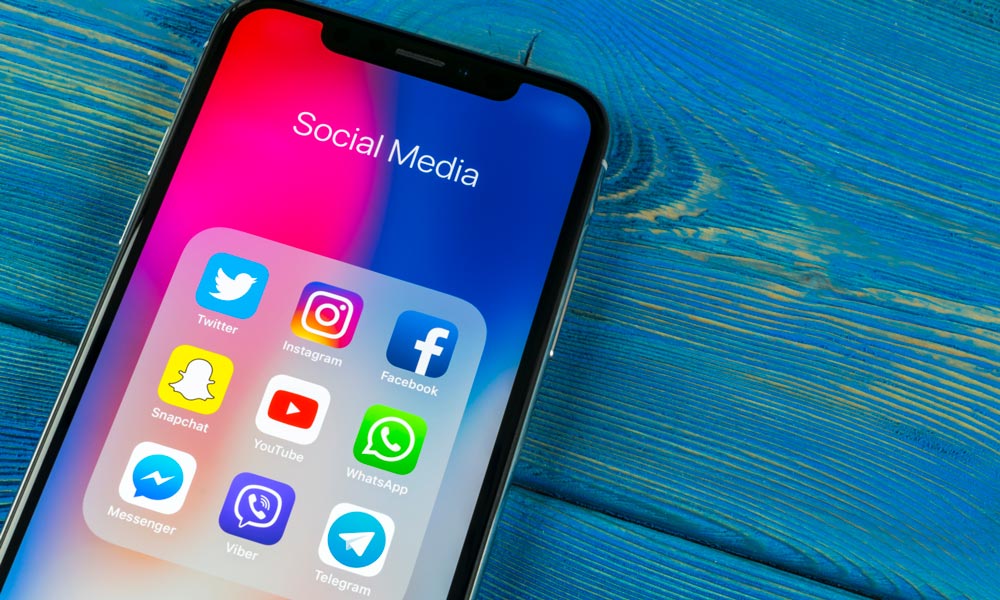 While you are starting out, your customer is not going to come to you, and why should they? 
They don't have a reason to. 
So, it is your job to go to them and engage them, which will later give them an incentive to come to you. 
In this era, where high-speed internet has made our lifestyle increasingly digital, your average consumer can be seen on at least one of the social media platforms. 
So you better go there and create a space for yourself.
There are a few tactics to achieving that: 
Engage with anyone and everyone actively, particularly those who tag you. 
Send freebies to reward your best followers. 
Organise giveaways and collaborate with influencers. 
Supply free products or benefits to influencers in exchange for vouching for your brand and featuring it on their timeline. 
Organise games and competition that involve brand-relevant short quizzes and puzzles, or user-generated photographs. 
Follow all the trending hashtags and develop posts around them. 
Chanel and Stevo, who manage How Far From Home, began to hide emojis in their travel photos creatively and asked their followers to find them. 
Hence started the slew of engagement on their weekly game, which managed to attract over 167,000 followers on Instagram.
4 – Survey Deeply and Thoroughly
As stressed before, your brand should revolve around your customers. 
For you to do that, you need to learn what your customer wants. 
Developing buyer's personas, surveys, interviews, and focus groups are one way to go about it, but pay attention to customer reviews on your website, the app store and social media account, or organise online polls. 
Listen to what your customer has to say; you will get valuable insights over how to go about improving your product or service. 
Also, listen on to the conversation among your customers; it may provide a whole new level of insights. 
IKEA is rumoured to sell around 3 million pieces each day. 
Courtesy of its dedication to customer research, IKEA sends design experts to the homes of its customers to learn about their needs, wants and demands. 
Then embeds the findings in its entire content strategy, including its more than 50-year-old catalogue.
5 – Go For Simplicity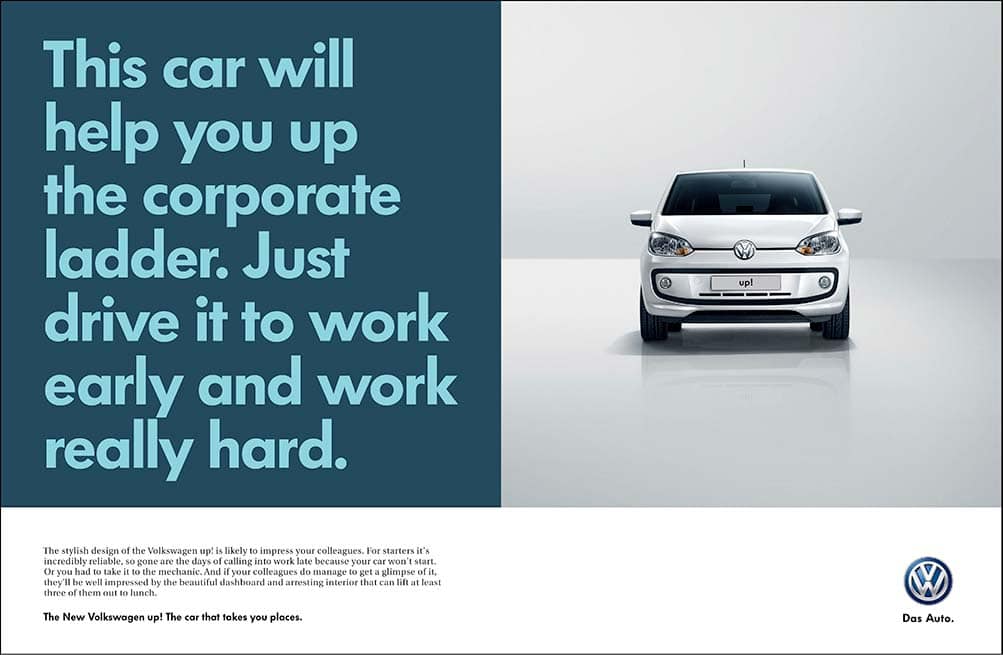 Your product provides convenience, affordability, variety, quality and a dozen other benefits. 
But how are you going to advertise all those benefits? 
Undoubtedly, your marketing message is going to end up cluttered, and on top of it, it is only going to end up befuddling your customers.
As per Siegel+Gale Global Brand Simplicity Index, 63% of consumers are willing to pay more for a brand providing more straightforward brand experience and 69% are more likely to refer a brand due to its simplicity. Therefore, go simple.
Take the most important benefit from your product and sell it in a direct, more uncomplicated, and unapologetic manner. 
Innocent drink's simpler "Please buy smoothies" billboard created a memorable impression that no-frills and bows accompanied with it could have made. 
Volkswagen's newest print ad encapsulated the benefits of its latest car in two sentences, which were refreshingly direct and incredibly witty: "This car will help you climb the corporate ladder. Just drive it to work early. And work really hard." 
We doubt that an ad with a person succeeding in his/her career after purchasing Volkswagen would have been that effective. 
6 – Be Brave and Bold
Not when employing sex appeal – everyone is bold then – but in whatever industry you are in, be it food, car, health, and so on. 
Shocking your audience with your boldness ought to get you noticed and make you hard to forget. 
Not many brands employ this tactic as it is quite risky.
It will either stupendously skyrocket your brand or drag it through the mud.
So caution must be exercised when you attempt to be bold in the way you tell your stories and in your interaction with your audience. 
In 2016-2017, Wendy's brand name was on everyone's lips, not because of its food, but because of its witty, bold yet wholesome comebacks on Twitter. 
It all started when Wendy's social media manager, Amy Brown, was annoyed at an incredibly dumb Tweet directed towards Wendy's. 
Without much thought, she wrote back a snarky reply. 
From then on, things escalated quickly, and that one tweet went viral. 
People wanted more, so Wendy's, with the help of Brown and her team, gave it to their audience. 
On the other hand, Burger King created an ad featuring an actual picture of Burger Kings' restaurant on fire due to their flame-grills use and boldly emphasised upon the lengths it will go to deliver flamed-grilled burgers to its audience. 
7 – One Brand Voice
Which tone you employ to communicate with your customers is dependent upon your industry, company, its vision, and audience. 
There are tons of brand voices to choose from, such as authoritative, friendly, professional, humorous, conversational, informative, and so on. 
So choose one brand voice, which will be uniquely associated with your brand and will resonate with your customers. 
Infuse that voice in every message you send; in your blog posts, social media statuses, website and everywhere else. 
Diverting from it all the time or in one channel or other is only going to develop a confusing reputation for your brand. 
Which in turn will weaken your chances of developing a secure connection with your customers.
Virgin America consistently adopts a friendly tone throughout different channels. 
On a conclusive note
Your brand is your reputation, so take care of it; one taint, and it may get hard to remove it. 
Building a valuable brand is not a piece of cake, and it does not happen overnight. 
Keep working towards it; be sure to remain consistent in communication and experiences across different platforms, and one day, you will reap the rewards for it in the form of a positive and long-term relationship with your customers.